SEWER CAMERA INSPECTION
Professional Sewer Camera Inspection in the Bay Area You Can Trust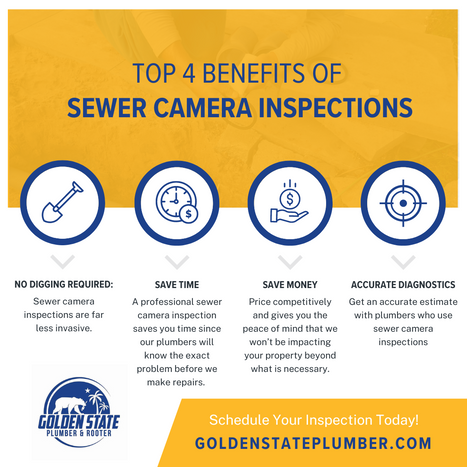 YOUR LOCAL EXPERTS IN SEWER CAMERA INSPECTION
Do you have an unidentified drain or sewer issue in your San Jose home? Are you worrying the fix will be costly, damaging, and time consuming? Our professional video camera plumbing inspections are the right solution. Call our team today!
A clogged or backed-up sewer line is one of the most frustrating plumbing issues a home or business owner can experience. Aside from unpleasant odors, sewer line problems can cause extensive damage. At Golden State Plumber & Rooter, we provide fast, honest, expert sewer camera inspection. Our cutting-edge technology does not dig up your home or yard like others will and is minimally invasive, as well as cost-effective!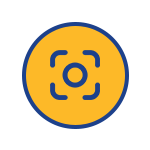 High-Resolution Cameras
High-resolution cameras are essential for capturing clear, detailed images of the inside of the sewer pipes. These cameras are typically mounted on a flexible rod that can be navigated through the pipes.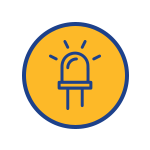 LED Lighting
LED lighting is used to illuminate the inside of the pipes and provide clear images for the camera. This lighting is often adjustable, allowing for optimal visibility in different lighting conditions.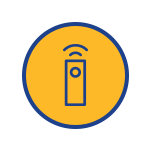 Remote Control Systems
Allowing our operator to control the camera's movement and adjust the lighting from a distance. This can be especially useful in tight or hard-to-reach spaces.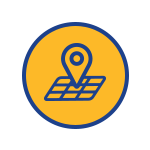 GPS Tracking
GPS tracking can be used to pinpoint the location of the camera inside the sewer system.
HIRE A TRUSTWORTHY PLUMBING COMPANY TODAY
If you are looking for reliable and affordable video camera sewer inspection in San Jose or the surrounding areas, you can count on the team at Golden State Plumber & Rooter. We are committed to providing five-star plumbing services and superior customer satisfaction. We stand behind everything we do with a 100% satisfaction guarantee.
Bay Area Sewer Camera Inspection - Hire Plumbing Services!